We Buy Houses in California — You've come to the right place if you want a fair and easy way to sell your home fast!
Who is California House Buyers? We are experienced real estate professionals that purchase property throughout California. We are skilled at tailor-made solutions that meets the needs of our sellers. We are California's choice for sellers who want a fair, easy and stress-free sale of their home, investment property or land. Click Here
What We Do: We can make you a no obligation offer on your property. If you accept, we can buy your house in its current "as is" condition. You tell us when you want to close…whether it's a week or a couple of months it's okay with us. Plus we save you thousands of dollars in real estate commissions and closing costs Click Here
We Make Selling Your Home Easy: We will eliminate all the stress normally associated with the home buying process. No strangers coming to your home. No waiting for an offer. No out of pocket cash for repairs to please a picky buyer. No long drawn out escrows. No hoping that your Buyer can get a loan. etc. etc. California House Buyers eliminates all of this so you can sell your house fast and get on with your life! Click Here
California House Buyers — We Buy Houses – Sell your house and get on with your life!
Contact Us Anytime
Visit the Sell My House page to submit information about your property for sale
Phone: 866-408-9382 (Toll Free)
Have Questions? View the FAQ page for common questions and answers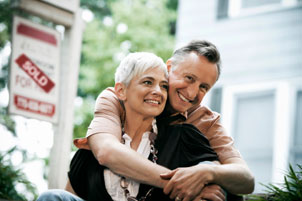 "You truly provided us a no fuss, no hassle way for us to off load our old house so we could move into our new dream house"
Randy & Belle S., Salinas CA
"Thank you for helping us with the quick sale of our home. You were able to settle our past due payments and liens against the property, which helped our credit. Your compassionate, friendly attitude made it easy to work with you"
Gilbert & Marian B., Watsonville CA